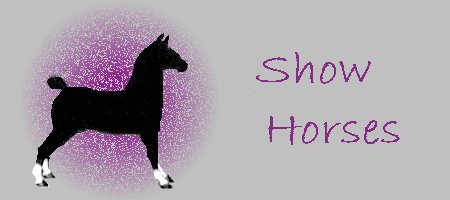 BELOW ARE SOME OF THE HORSES STS HAS TRAINED AND SHOWN.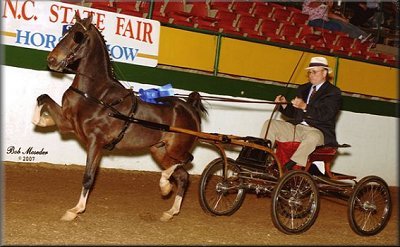 Autumnwood's Pick Me Please
Hackney Cob tail Gelding
2000 54"

Pick Me Please is driven in fine harness, breaks level barefoot. He is fun, fun, fun to drive!
2007 Hackney Harness Open winner at the North Carolina show.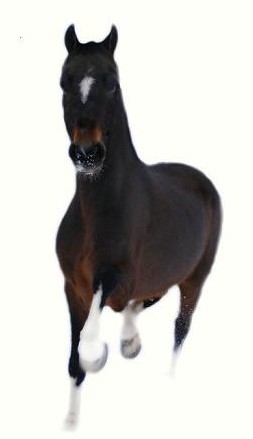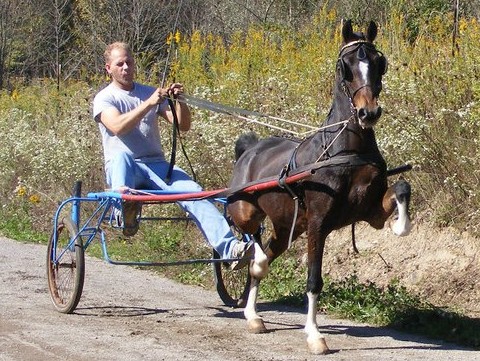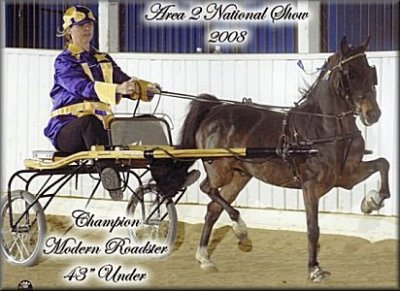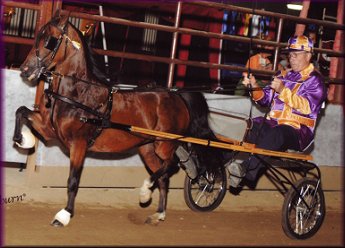 Scooter being driven by Lisa Strassle
2008 ASPC/AMHR Area 2 Regional Show.




Linpacojo's Scooter
ASPC 2000 Gelding
Sire: Linpacojo's Pride of Joy
Dam: Michigan's Bundle of Joy

In May '07, Scooter was started in harness and showed promise of being an excellent road pony. He went on to win the Limit this year at Congress. Scooter is a full brother to Linpacojo's Look At Me, a Multiple Congress Winner.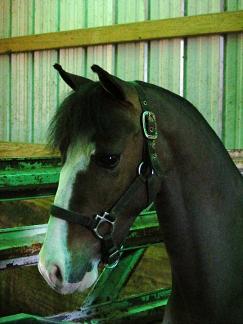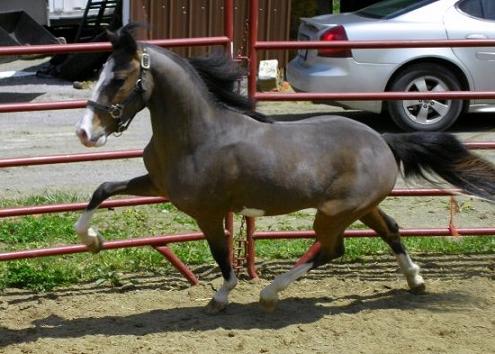 STS Investigator
ASPC 44", 2007 Bay Pinto Stallion
Sire: Buckeye WCF Stainless Steel
Dam: STS Shall We Dance

Investigator is broke for Pleasure Driving and Halter.
Offered at $1,500.00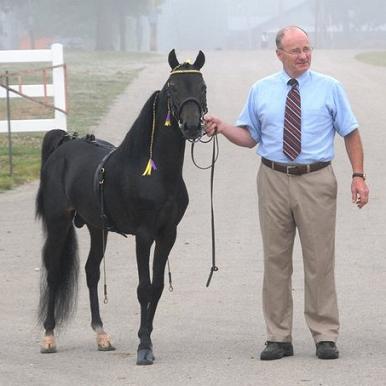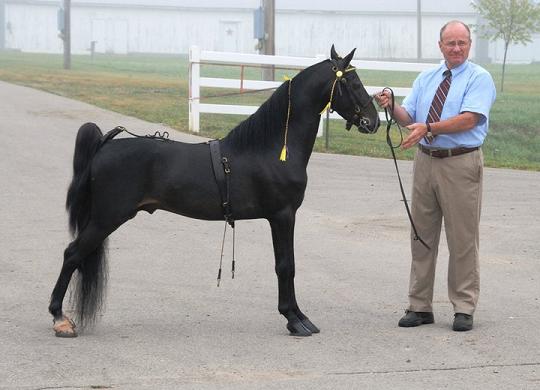 Linpacojo's Rooster
44 1/2' 2005 ASPC stallion
Sire: Tam's Roosters Cogburn
Dan: B & T's Miss Dolly

Rooster is being shown in fine harness & Roadster.
Martin's Daily Buzz
ASPC Palamino Gelding

Classic Pleasure Driving 42" and under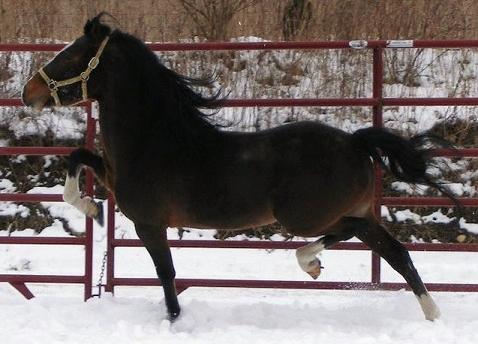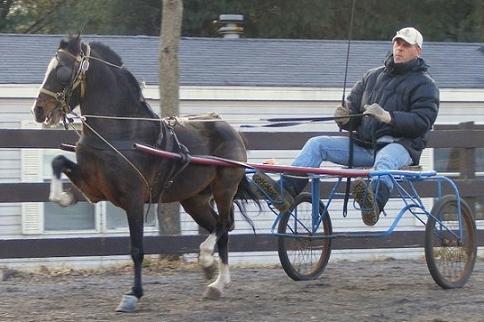 STS Outer Limits
Hackney 2007 Bay Stallion
Sire: STS Spotlight
Dam: HCH Bold & Beautiful

Shown in Fine Harness. 2010 Reserve Futurity Champion in Fine Harness.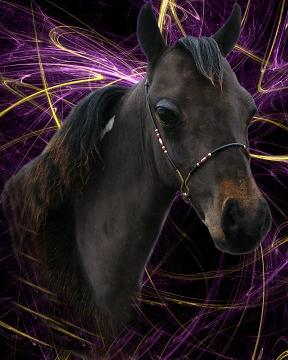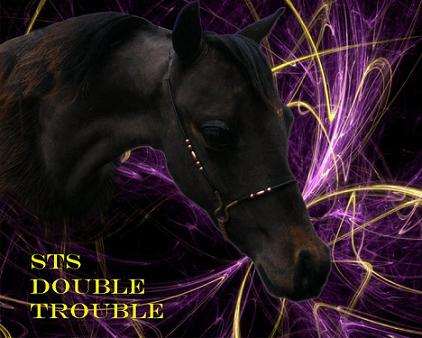 STS Double Take
ASPC 2010 Bay Pinto colt
Sire: Linpacojo's Long Shot
Dam: Martin's Belle Star

Classic Halter Pony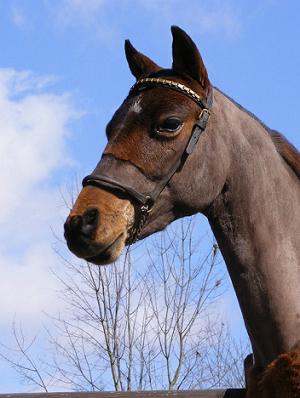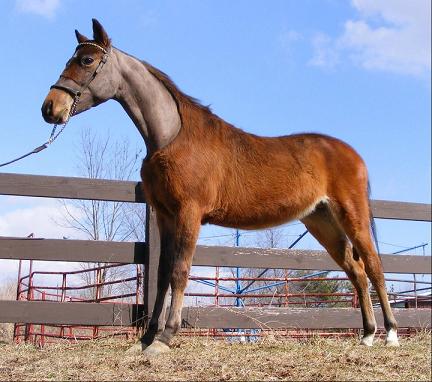 STS Lite The Fire
ASPC 2009 Bay colt
Sire: Linpacojo's Long Shot
Dam: STS Shall We Dance

Road pony, Pleasure driving and Halter prospect. Grand daughter of Pony-Vista's Sun Dancer.
Offered at $1,500.00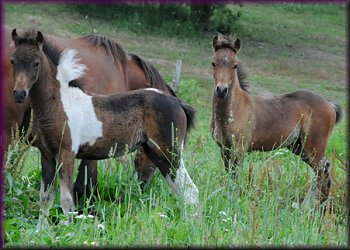 STS Lady of Lace
ASPC 2009 Bay Pinto Mare
Sire: Linpacojo's Long Shot
Dam: Dixieland Georgia Peach

Modern Halter Mare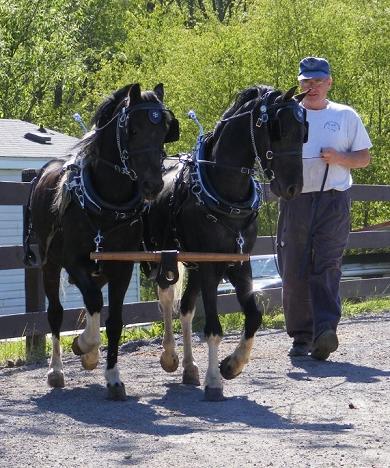 I E Black Diamond- "Diamond" (left)
Rockettes Supreme Music Man- "George" (right)

Classic heavy hitch driving team.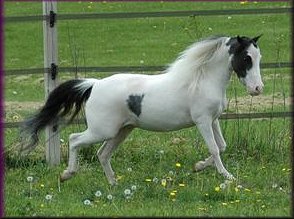 STS Pure Apache Fire
AMHR Black Pinto

Apache has won numerous Grand Champion Gelding honors.
Now owned and shown by Julianna Riffiett/youth
Stallions | Mares | Foals | Sales
Show Horses | Training | Links
Home
Earnest Lambdin
Homeworth, Ohio






Copyright © 2004
All Rights Reserved: Silver Thread Stables